Competition Will Occur During Lights FC's September 9th Home Match Along Cashman Field Sidelines;
$60 Entry Fee — Open to All Fans — Cash Prizes To Be Awarded;
Learn More & Register Now at LightsFC.com/Cornhole.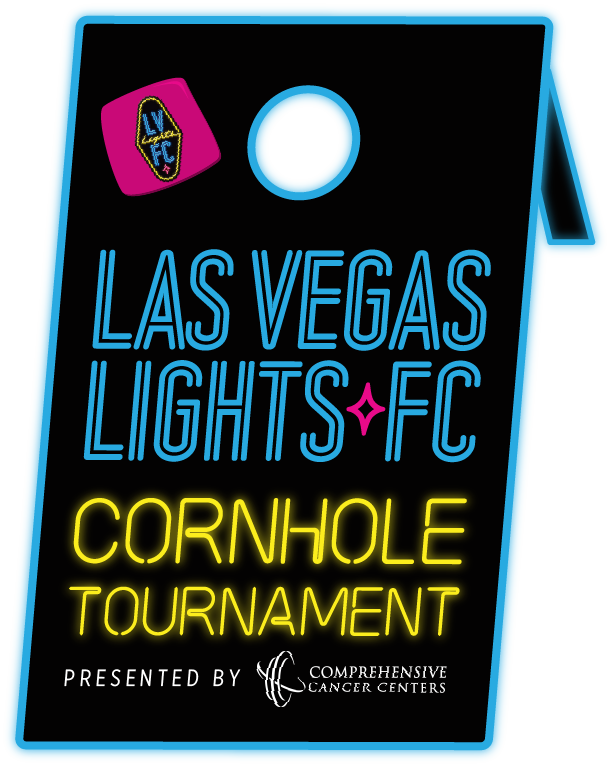 August 17, 2023 (Las Vegas, NV) — Las Vegas Lights FC professional soccer, in cooperation with the Las Vegas Cornhole organization, are hosting a totally unique cornhole tournament to occur during Lights FC's home match on Saturday, September 9th (7:30pm kick-off vs. Oakland Roots SC) at Cashman Field.
Cornhole, the popular game similar to horseshoes, involves participants throwing corn bags towards wooden boxes. (If you know, you know…!)
The competition will feature teams of two (2) people each in a double-elimination tournament style format. All matches will occur along the sidelines of the grass field at Cashman Field. The tournament will begin during pre-game warm-ups of the Lights FC match and will continue throughout the Lights FC match.
Entry is $60 per team ($30 person) and includes a free Lights FC match ticket. Cash prizes will be awarded from 50% of the registration fees received.
"Cornhole, soccer & Saturday nights in the fall is a perfect mix of fun!," says Lights FC Owner & C.E.O. Brett Lashbrook. "Fans of all ages and skill level are encouraged to participate in this one-of-a-kind tournament location!"
Registration & exact rules can be found at LightsFC.com/Cornhole.
About Las Vegas Lights FC:
Established in 2017, Lights FC brought professional soccer to the Entertainment Capital of the World. A member of the United Soccer League Championship, the second division professional league in the United States, Lights FC averages close to 8,000 fans per match playing in downtown Las Vegas at historic Cashman Field. Named by Sports Illustrated as the "Most Interesting Team in the World," the Club is known for its unique match day experience and was recently voted "Best Sports Value" in Las Vegas. Additional information can be found at LightsFC.com.