THE STORY OF 'THE PINK SCARF'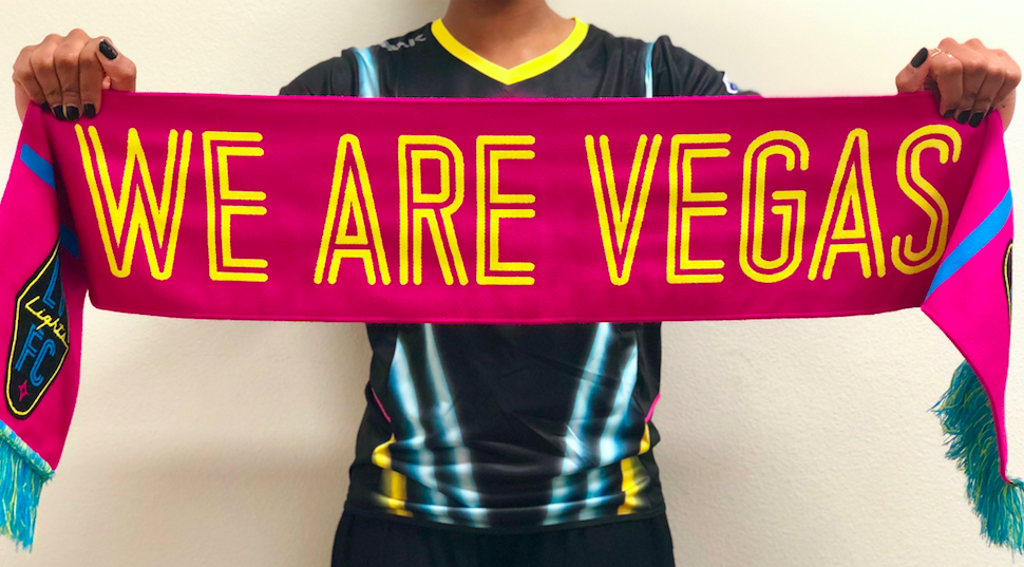 Since the club's inception in the summer of 2017, Las Vegas Lights Football Club has maintained that, with everything we do, we are by Las Vegas, for Las Vegas and of Las Vegas.
Lights FC has placed on itself a responsibility to help bring not just the soccer community in the Las Vegas valley together, but all of the neighborhoods within the community as a whole.
Playing home matches at the intersection of all of those integral components of the community – at Cashman Field in Downtown Las Vegas – is one pillar of this commitment – a commitment we call The Lights Local Pledge.
Now, beginning in our inaugural 2018 season, Lights FC will honor members of the Las Vegas community who hold this mission near and dear to their hearts, as well. We will do so with the presentation of The Pink Scarf, honoring these individuals with their scarf during a pregame ceremony at midfield before each match played at Cashman Field. The Pink Scarf is presented each game by SilverSummit Healthplan.
Lights FC is unique in that pink is included in the club's official logo, and it is a touch that represents how unique Las Vegas is as a community. Now, we want to honor those who help make Las Vegas unique in several different ways.
"Las Vegas has been home for my family for more than 20 years, and I couldn't possibly imagine building this franchise in any other city in the world," Lights FC Owner & CEO Brett Lashbrook said. "We are building something unique and special in this city that has so many unique and special qualities. We feel it is a key responsibility of ours within our Lights Local Pledge to honor those who believe in Las Vegas and work to make it thrive just as passionately as we do."
---