Cashman Field is an historic 10,000-seat stadium located in the heart of downtown Las Vegas. Originally built in the 1940's before being torn down and built into its current iteration in 1982 where it served as the minor league baseball home for decades of the Las Vegas Stars/51s (now called the Aviators). In 2018 upon the launch of Lights FC, both professional baseball & professional soccer shared the venue for one year by converting the dirt infield into a grass soccer pitch repeatedly during the season. Prior to the 2019 season, the baseball team moved to a new stadium in Summerlin leaving Cashman Field to be a full-time professional soccer venue as it is today.
Originally built in a "square" playing field configuration it has transitioned into a soccer facility seamlessly with excellent sight lines and fan amenities near the field-of-play.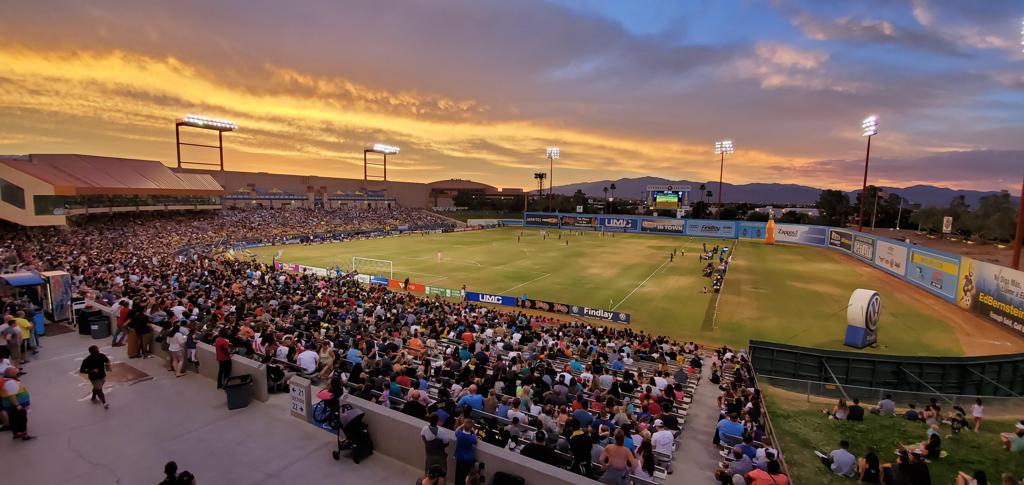 For more information on the history of Cashman Field, click HERE.
Cashman Field Location