SILVER STATE SCHOOLS CREDIT UNION "BACK TO SCHOOL SUPPLY DRIVE" — ALL DONORS RECEIVE FREE LIGHTS FC MATCH TICKET TO WEDNESDAY JULY 27TH MATCH!
Fans Donating Unopened Package of School Supplies at SSSCU's Booth outside Cashman Field Entry Gate To Receive Free General Admission Ticket to That Night's Lights FC vs. San Antonio Match
Plus, the "Vegas Golden Gals" Senior Pom Pom Troupe to Perform at Halftime!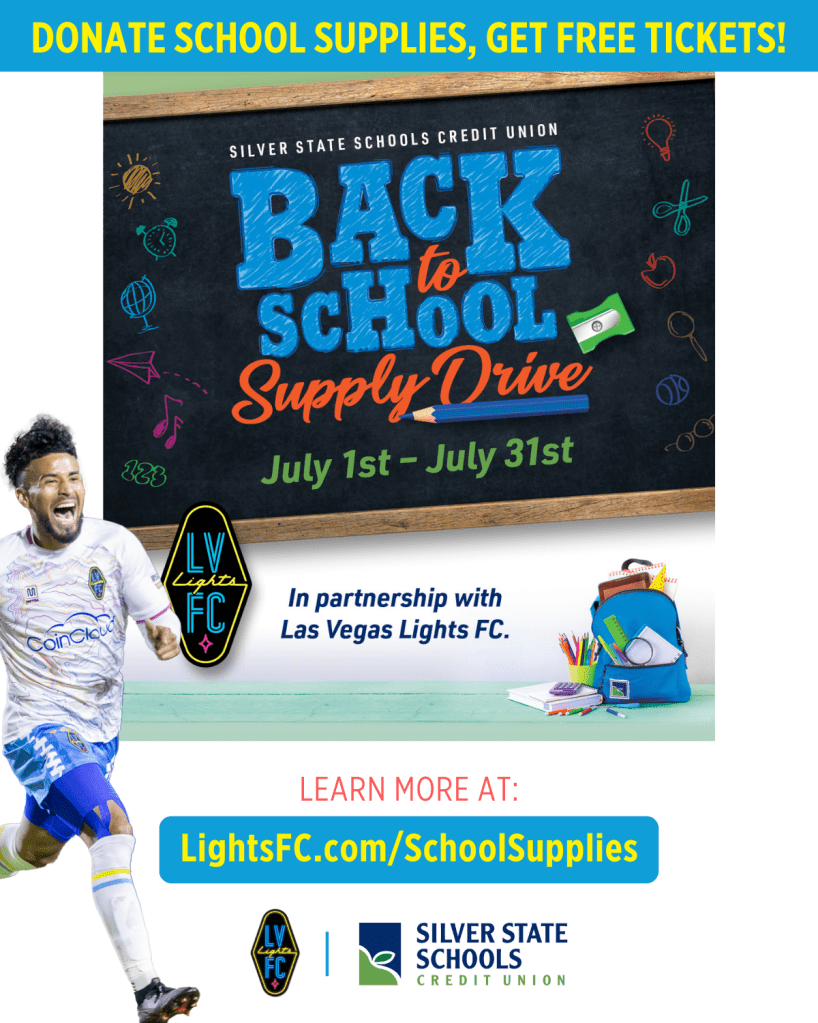 July [20], 2022 (Las Vegas, NV) — It's that time of year already — time to get ready to return to school next month! With Clark County School District starting on August 8th, Silver State Schools Credit Union & Lights FC is doing our part to make sure local students are ready & prepared for classes!
As part of Silver State Schools Credit Union's month long Back to School Supply Drive initiative, Lights FC will be utilizing its next home match on Wednesday, July 27th to serve as a drop-off location. And, to further encourage the public to participate, Lights FC will be providing a free general admission match ticket to everyone who donates an unopened package of school supplies (suggested minimum value of $10+ per person) that night at Silver State Schools Credit Union's tailgate booth located immediate outside the Cashman Field main entry gate (850 N. Las Vegas Blvd., Las Vegas, NV 89101).
Next Wednesday's match in downtown Las Vegas kicks-off at 7:30pm against first-place San Antonio FC.
"We're proud to partner with Silver State Schools Credit Union to help local students return to school with the proper supplies," said Lights FC Owner & C.E.O. Brett Lashbrook. "We look forward to rewarding fans from across the valley with entry into Wednesday's match to further help encourage donations!"
Individual tickets for Wednesday's match are also available for purchase at LightsFC.com/tickets.
"VEGAS GOLDEN GALS" TO PERFORM AT HALFTIME: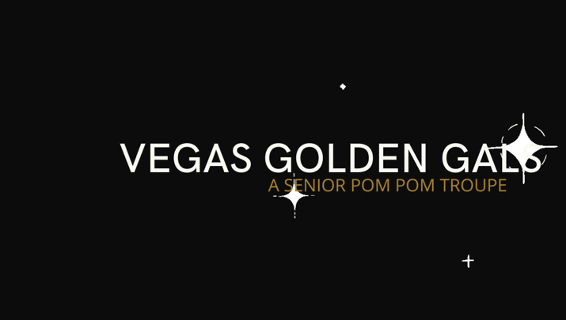 At halftime of the July 27th match the "Vegas Golden Gals" will perform live and on-field. This one-of-a-kind senior pom pom troupe recently launched in the Las Vegas area and features numerous senior-aged women that love to entertain fans of all ages at local parades, sporting events and special events. They will be performing their routine for all fans in attendance at the Lights FC match. Fans can learn more about the "Vegas Golden Gals" at VegasGoldenGals.org.
About Las Vegas Lights FC:
Established in 2017, Lights FC brought professional soccer to the Entertainment Capital of the World. A member of the United Soccer League Championship, the second division professional league in the United States, Lights FC averages close to 8,000 fans per match playing in downtown Las Vegas at historic Cashman Field. Named by Sports Illustrated as the "Most Interesting Team in the World," the Club is known for its unique match day experience and was recently voted "Best Sports Value" in Las Vegas. Additional information can be found at LightsFC.com.
CONTACT:All Media Inquiries should be direct to: Communications@LasVegasLightsFC.com