"JUNE BOOM" IS HERE:
Red Apple Fireworks' Las Vegas Festival to Occur at Lights FC Match This Saturday!
Live Demonstrations On-Field at Halftime with Full Festival Extravaganza Show Immediately Following Lights FC Match;
Tickets Only $10 — Includes Both Fireworks Extravaganza & Soccer Match.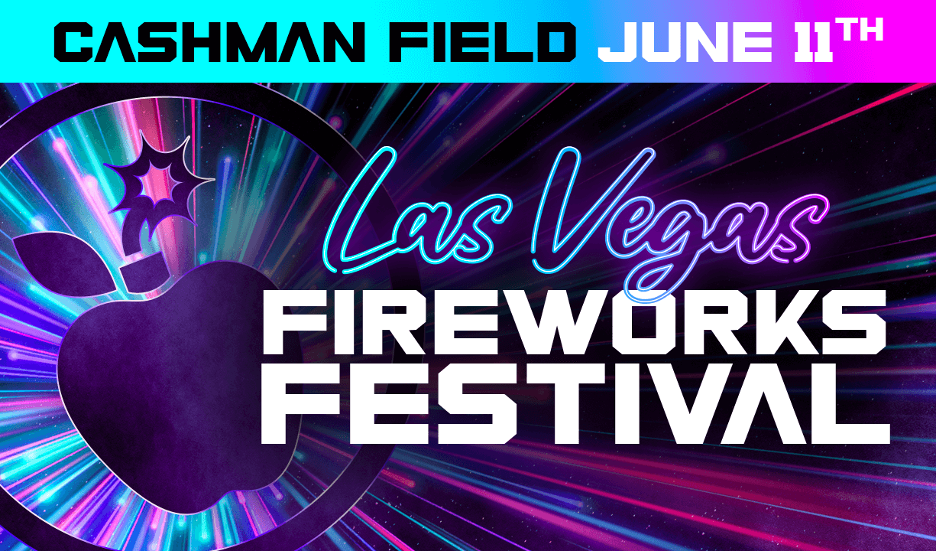 June 7, 2022 (Las Vegas, NV) — The Best Value in Vegas Sports just got better!
Lights FC & Red Apple Fireworks announced today that the 2022 Las Vegas Fireworks Festival will take place on-field at Cashman Field this Saturday night in conjunction with Lights FC's match against Orange County SC (7:30pm kick-off).
The event will feature Red Apple Fireworks' "Brothers of BOOM!" emceeing a comprehensive fireworks demonstration on-field at halftime (approximately 15 minutes long) and followed-up by a comprehensive fireworks extravaganza show immediately following the soccer match. Featuring the full range of Red Apple Fireworks' products this will be the largest and best fireworks show in Las Vegas sports history!
In addition, as part of a summerlong promotion with Terrible's, Lights FC is offering its "$10 Terrible's Tickets" to all fans. One ticket gets you admittance to both the soccer match and fireworks festival.
"We are ecstatic to host the 2022 Las Vegas Fireworks Festival presented by Red Apple Fireworks this Saturday night in downtown Vegas," said Lights FC Owner & C.E.O. Brett Lashbrook. "It's an event we've wanted to host at a match for several years now. A big thank you to the 'Brothers of Boom' for making it happen. I know they will provide our fans with absolutely amazing entertainment from kickoff to the fireworks show grand finale! This is an amazing deal for all fans of soccer & fireworks!"
Tickets for Saturday's match are available for purchase at LightsFC.com/tickets.
More information about the 2022 Las Vegas Red Apple Fireworks Festival can be found HERE.
About Las Vegas Lights FC:
Established in 2017, Lights FC brought professional soccer to the Entertainment Capital of the World. A member of the United Soccer League Championship, the second division professional league in the United States, Lights FC averages close to 8,000 fans per match playing in downtown Las Vegas at historic Cashman Field. Named by Sports Illustrated as the "Most Interesting Team in the World," the Club is known for its unique match day experience and was recently voted "Best Sports Value" in Las Vegas. Additional information can be found at LightsFC.com.
CONTACT:All Media Inquiries should be direct to: Communications@LasVegasLightsFC.com