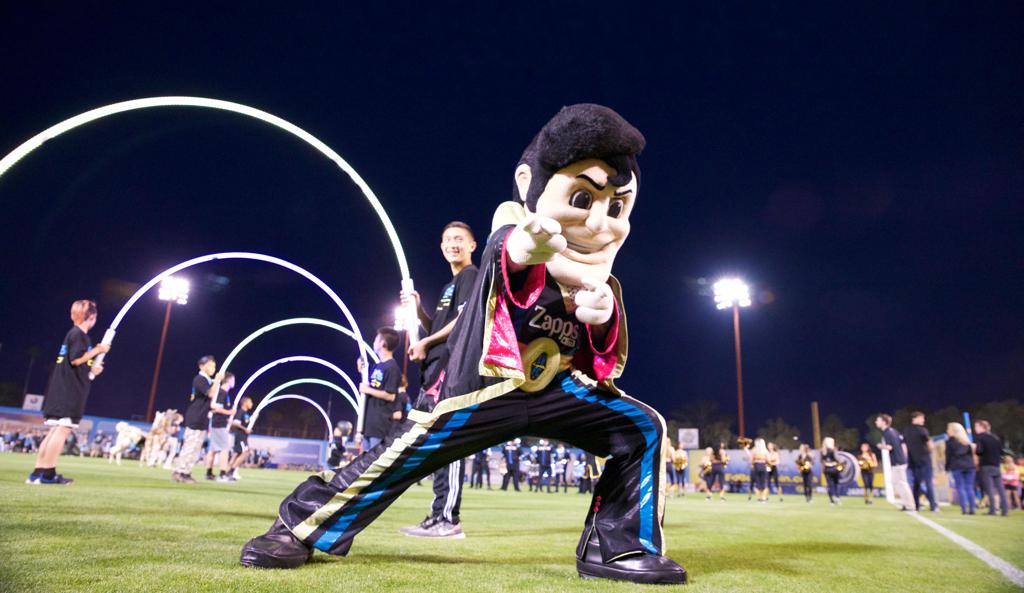 Cash the Soccer Rocker has the biggest heart – and arguably the most striking jawline – of any mascot in the league. Since he joined the team in the spring of 2018, Cash has been an unforgettable fixture at Lights FC home games, as well as countless events all over the valley.
Cash's Bio:
Birthday: March 23
Height: 6 feet 6 inches
Weight: With or without hairspray?
Favorite food: Burritos
Favorite movie: School of Rock
Favorite song: The one that's playing
Favorite drink: Jarritos
Favorite place to shop for clothes: Zappos
---
GO AND FOLLOW CASH THE SOCCER ROCKER ON SOCIAL MEDIA!!
Twitter: @CashLightsFC
Facebook: @CashLightsFC
Instagram: @CashLightsFC
Snapchat: @CashLightsFC
TikTok: @CashLightsFC