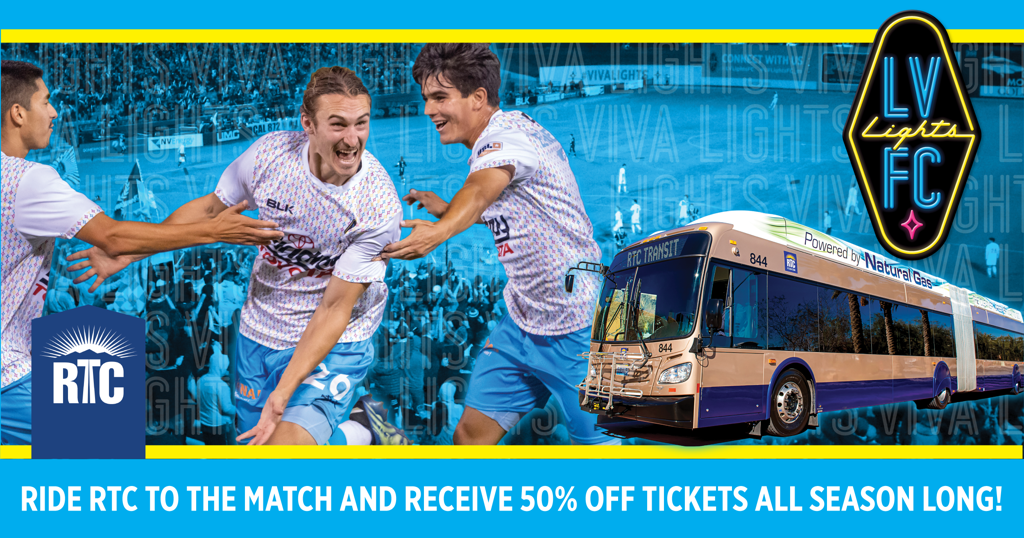 RIDE RTC TO CASHMAN FIELD, GET 50% OFF LIGHTS FC TICKETS —
All 2022 Season Home Matches!

Ride RTC to Cashman Field on Lights FC Home Match Dates to receive 50% off of your box office ticket purchase!

To Redeem: Show either of the following at the Cashman Field Box Office on a Lights FC home match date…: (i) Paper Pass with same date validation on back or (ii) currently valid Digital Pass.
Any questions or concerns, contact us at…: Tickets@LasVegasLightsFC.com