TWO LIGHTS FC PLAYERS ASKED TO REPRESENT EL SALVADOR NATIONAL TEAM
Tomas Romero & Roberto Molina Both Named to the El Salvador National Team for its Match-Up vs. Peru on September 27th.
B-ROLL FOOTAGE OF BOTH PLAYERS IN LIGHTS FC MATCHES: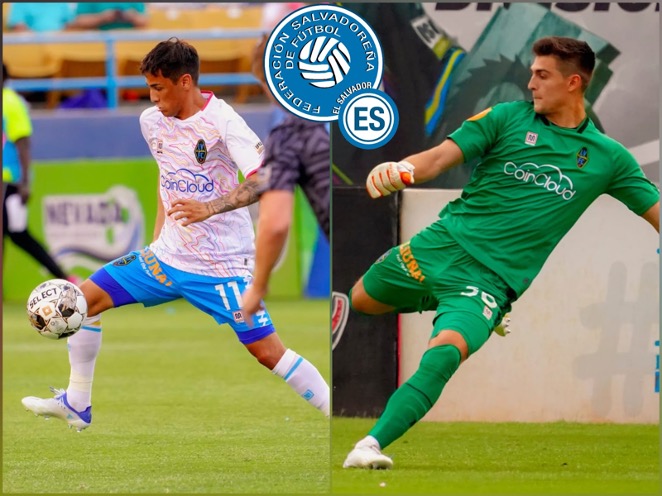 September 20, 2022 (Las Vegas, NV) — It is one of the single greatest honors for any professional soccer player to be asked to play for their national team. That honor is yet again being bestowed on two Lights FC players who both have dual citizenship with United States & El
Salvador.  Specifically, goalkeeper Tomas Romero & forward Roberto Molina, both key players this season for Lights FC, have received formal invitations to represent the El Salvador National Team in its upcoming match against Peru on Tuesday, September 27th.  Unfortunately, due to injury, Molina has had to decline the invitation but Romero is expected to play in the match. 
The match will take place in Washington, D.C. at Audi Field (home of Major League Soccer's D.C. United).
Both players have been a member of the Lights FC roster since the start of the 2021 season. And both have seen extensive playing time during both seasons.
Lights FC returns to Cashman Field on Saturday, September 24th in a pivotal battle for Western Conference playoff position against San Diego Loyal SC (kick-off 7pm). Lights FC is within striking distance of the last two playoff spots with just five total matches left in the season (with four of those matches being held at home). Fans can purchase match tickets at LightsFC.com/Tickets.
About Las Vegas Lights FC:
Established in 2017, Lights FC brought professional soccer to the Entertainment Capital of the World. A member of the United Soccer League Championship, the second division professional league in the United States, Lights FC averages close to 8,000 fans per match playing in downtown Las Vegas at historic Cashman Field. Named by Sports Illustrated as the "Most Interesting Team in the World," the Club is known for its unique match day experience and was recently voted "Best Sports Value" in Las Vegas. Additional information can be found at LightsFC.com.
CONTACT:All Media Inquiries should be direct to: Communications@LasVegasLightsFC.com