SIX LIGHTS FC PLAYERS CALLED INTO NATIONAL TEAM CAMPS THIS WEEK
More Player Call-Ups Than Any Club in United Soccer League Championship;
Includes both Senior & Youth National Teams from Mexico, El Salvador & Armenia.
Two Lights FC Players Expected to Play Against U.S. Men's National Team on June 14th.
May 31, 2022 (Las Vegas, NV) — Las Vegas Lights FC is proud to have six members of its current roster called up to national team duty this week as part of the global FIFA match dates for international matches. With the most call-ups of any club team in the United Soccer League Championship, the following Lights FC players have joined their respective national teams this week…: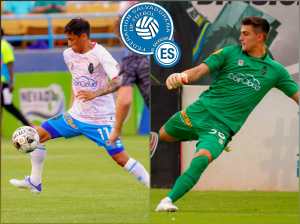 El Salvador National Team:

Robert Molina
Tomas Romero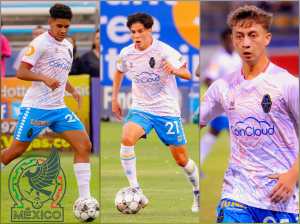 Mexico Under-20 Youth National Team:

Antonio Leone
Nathan Ordaz
Christian Torres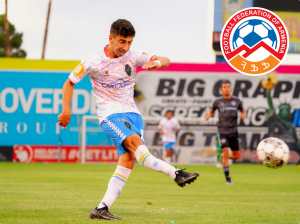 Armenia Under-21 Youth National Team:
Each of the above players have featured prominently for Lights FC this season as the Club is off to its best start in franchise history.
El Salvador is competing in the CONCACAF League of Nations which includes a match against the U.S. Men's National Team (which has qualified for the 2022 FIFA Men's World Cup this fall) on June14th.
Meanwhile, the Mexico Under-20 Youth National Team is preparing for the CONCACAF Under-20 Championship later this summer. While Armenia is competing in the UEFA European Under-21 Championship Qualifying tournament.
Lights FC returns to Cashman Field in two weeks to take on defending League champion Orange County SC on Saturday, June 11th (7pm kick-off).
To learn more and purchase individual tickets, visit LightsFC.com/Tickets.
About Las Vegas Lights FC:
Established in 2017, Lights FC brought professional soccer to the Entertainment Capital of the World. A member of the United Soccer League Championship, the second division professional league in the United States, Lights FC averages close to 8,000 fans per match playing in downtown Las Vegas at historic Cashman Field. Named by Sports Illustrated as the "Most Interesting Team in the World," the Club is known for its unique match day experience and was recently voted "Best Sports Value" in Las Vegas. Additional information can be found at LightsFC.com.
CONTACT: All Media Inquiries should be direct to: Communications@LasVegasLightsFC.com