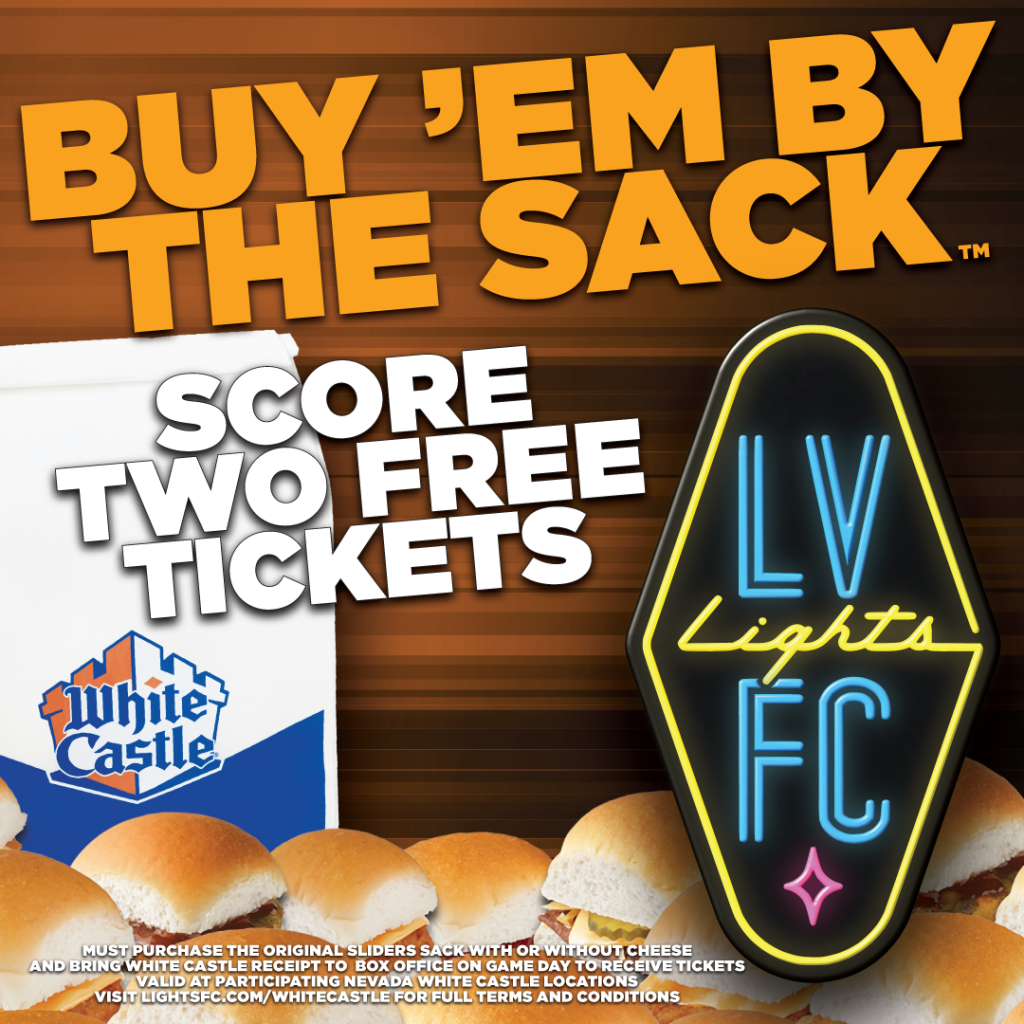 "White Castle Buy a Sack & Score Lights FC Tickets" PROMOTION — All Season Long!
Buy a White Castle "Original Sliders Sack" (with or without cheese) at participating Nevada locations and receive TWO (2) FREE LIGHTS FC TICKETS (GENERAL ADMISSION) within seven (7) days of purchase.
To Redeem: Bring your receipt from a Las Vegas area White Castle within the last seven (7) days to the Cashman Field Box Office on a Lights FC home match date.
White Castle Locations: https://www.whitecastlevegas.com/locations/
Any questions or concerns, contact us at …: Tickets@LasVegasLightsFC.com