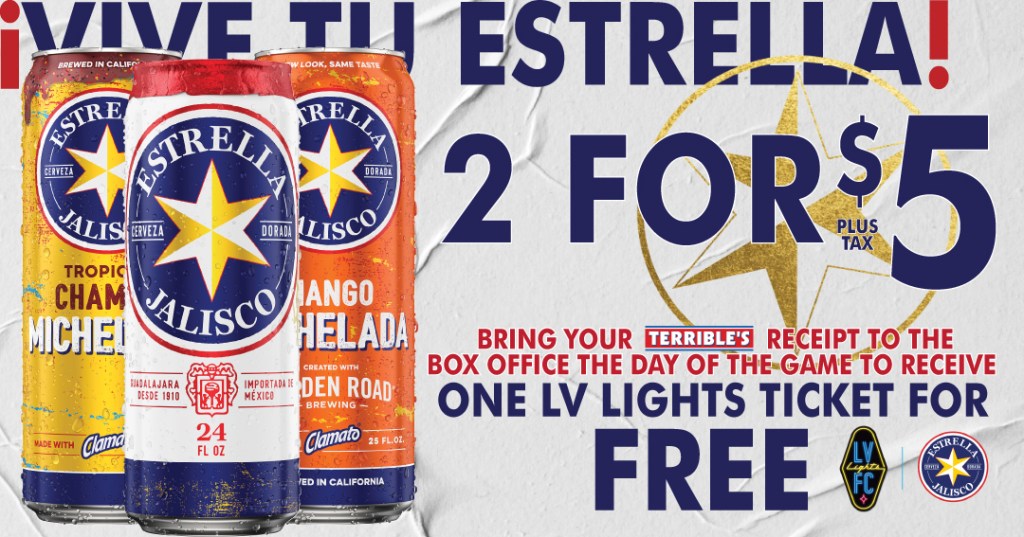 ESTRELLA JALISCO x TERRIBLE'S TICKET PROMOTION – All Season Long!
Buy any two (2) Estrella Jalisco 25oz. Tall Boys at any Terrible's location for only $5 and receive TWO (2) FREE LIGHTS FC TICKETS (GENERAL ADMISSION) within seven (7) days of purchase.
To Redeem: Bring your receipt from Terrible's within the last seven (7) days to the Cashman Field Box Office on a Lights FC home match date.
Any questions or concerns, contact us at …: Tickets@LasVegasLightsFC.com